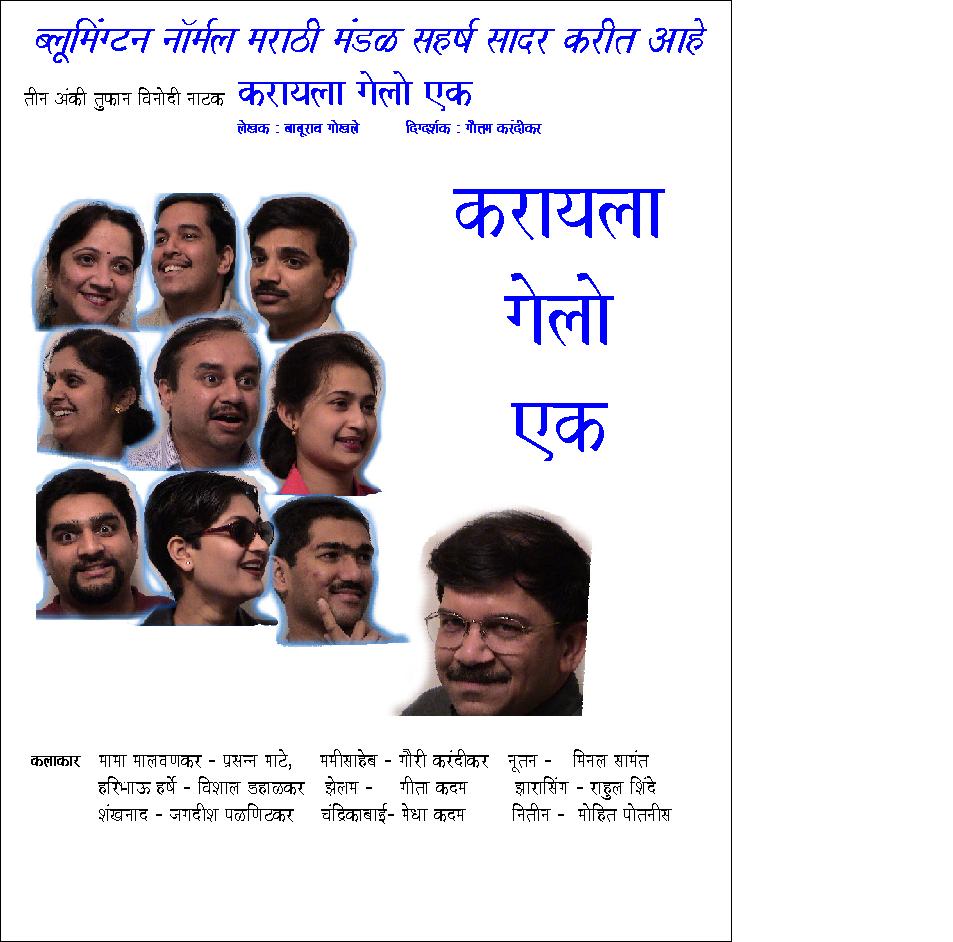 Event: Natak - KARAYLA GELO EK
Genre: Comedy
Date: April 26, 2003
Venue: Gandhi Center St Louis (Infront of the Hindu Temple)
Dinner will be served from 5 pm to 6.30 pm at the basement in the temple, followed by Natak from 7 pm to 10 pm at the Gandhi Center with 3 Tea/Coffee breaks.
Ticket (Includes Natak and Food): $5 (For kids above age 5 years)
$12 (For Adults)
RSVP before April 20, 2003 by calling the phone numbers enlisted
here
. You can as well fill out the form below to RSVP directly.
Tickets at the door will cost an additional $ 2